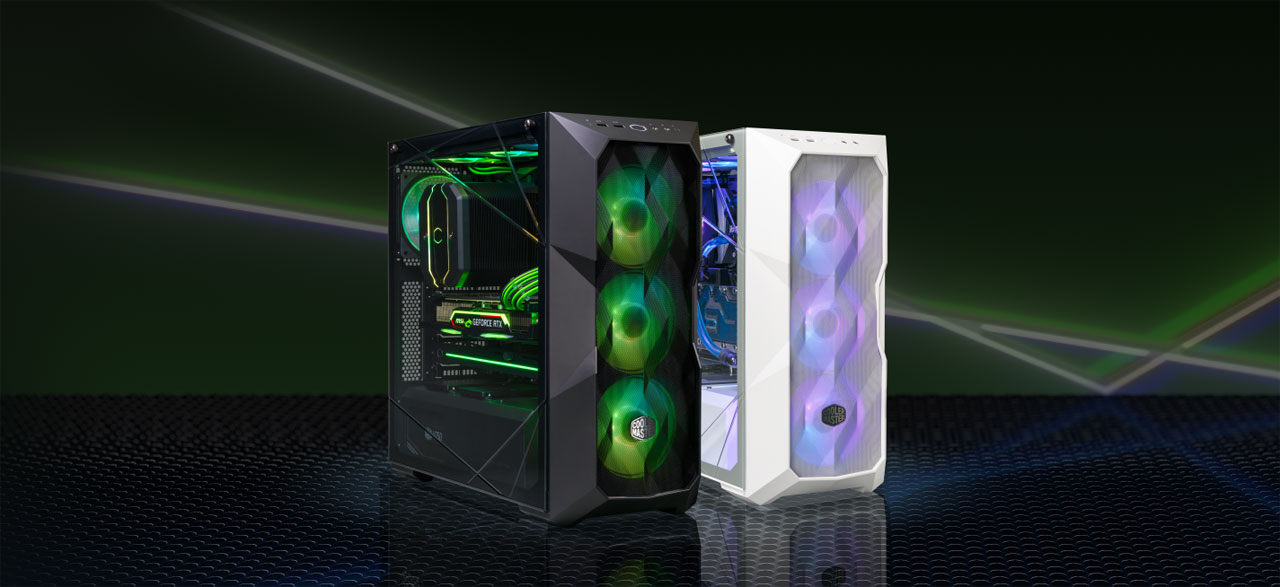 MasterBox TD500 Mesh (MCB-D500D-KGNN-S01)
Airflow in an Art Form
This mid tower case is packed with style and features designed to solidly support your new powerhouse. It offers ample room to accommodate oversized components including up to 410 mm long graphics card. This case supports up to seven 120 mm fans (three 120 mm ARGB fans pre-installed in the front) and dual 360 mm radiators for optimized cooling. A meshed front panel lets cool air flow in and RGB lighting shine out, and a tempered glass side panel allows you to contemplate your high-end components and clean build.
A wired ARGB controller is included (only for the S01 versions), so you can customize the fan lighting at the push of a button.
Polygonal Mesh
Crystalline Tempered Glass
Triple ARGB Fans
Dual 360mm Radiator Support
Versatile Cooling Options
Room for Upgrades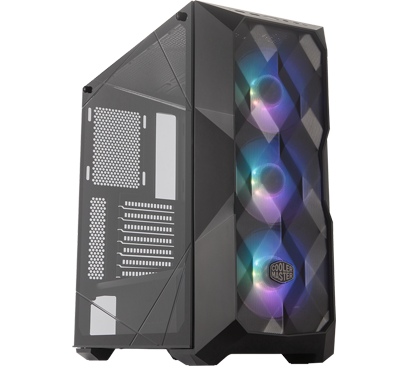 Polygonal Mesh
Crafted from Cooler Master's Fine Mesh technology, Polygonal Mesh features a three-dimensional contour and simultaneously provides unobstructed airflow and dust filtration.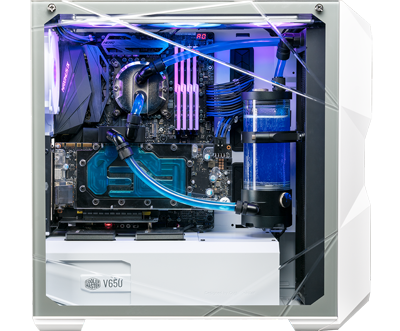 Crystalline Tempered Glass
A crystalline design spans the edges of the tempered glass side panel, precision-engineered for strength as well as aesthetics, elevating how builds and system lighting interact with the design.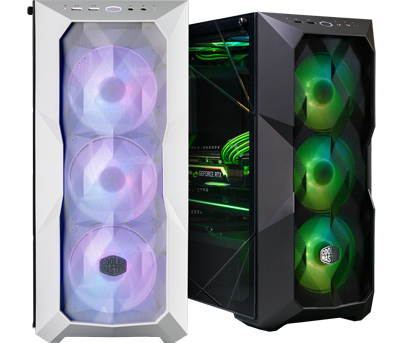 Triple ARGB Fans
Three addressable RGB fans flood the Polygonal Mesh front panel with lighting while providing considerable airflow to the system.
Certified compatible with: ASUS, Gigabyte, MSI, and ASRock motherboards.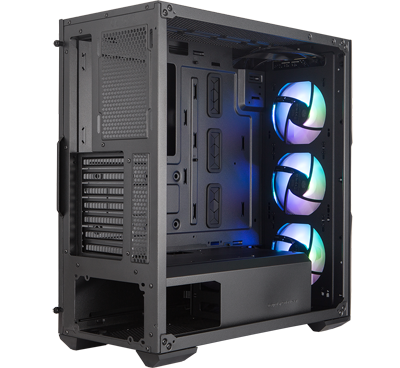 Dual 360mm Radiator Support
For enthusiast-grade cooling, two 360mm radiators are supported on the top and front panel to keep the most extreme systems cool.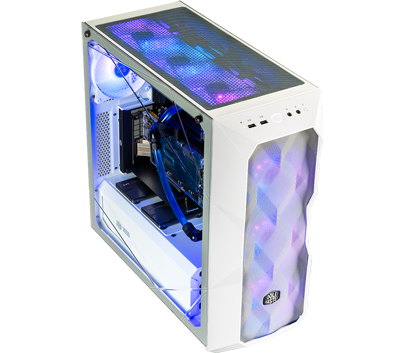 Versatile Cooling Options
Support for up to seven 120mm fans and 360mm front and top radiator support ensure that performance is not compromised.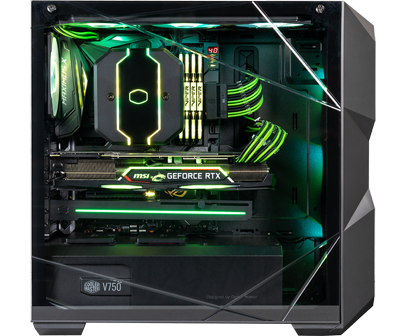 Room for Upgrades
Support for up to a 410mm long graphics card, a 165mm tall CPU cooler, and up to a 180mm PSU in length make it easy for upgrades to stay ahead of the game.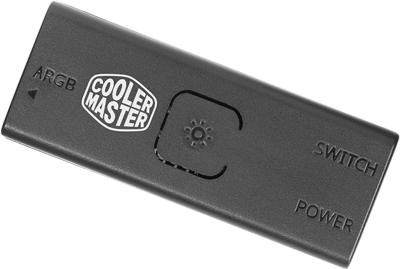 ARGB Controller*
The small ARGB Controller is a mini-sized controller that allows your Addressable RGB such as fans and LED strips to be powered and controlled even in PC systems without an A-RGB capable motherboard.
The controller comes with 14 lighting presets to make full use of the Addressable LEDs in the system and also allows to be completely switched off by long pressing its button.
It is also possible to attach any external 2pin button to it to be able to switch presets without having to open the system. For ease of use, Cooler Master allows the RESET button to be optionally connected to the controller and used as an external ARGB preset switch button.
* Only included in the S01 versions.